Before I found my way into journalism, I wanted to be a cartoonist. Heck, before I wanted to be an astronaut I wanted to be a cartoonist. It didn't work out, but from time to time I still like to dabble. I'll make this post my ongoing repository for my econo-doodles and will try to dig up some old ones from the past.
"FOMOing over real estate was more fun" – March 2020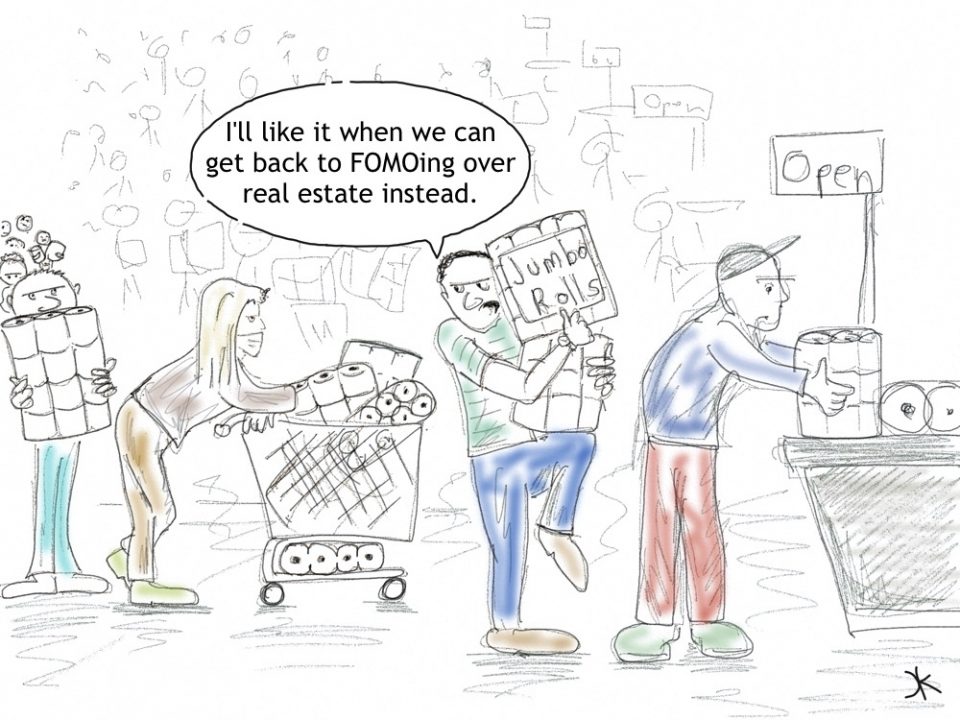 ---
"Coronas, Iris" – March 11, 2020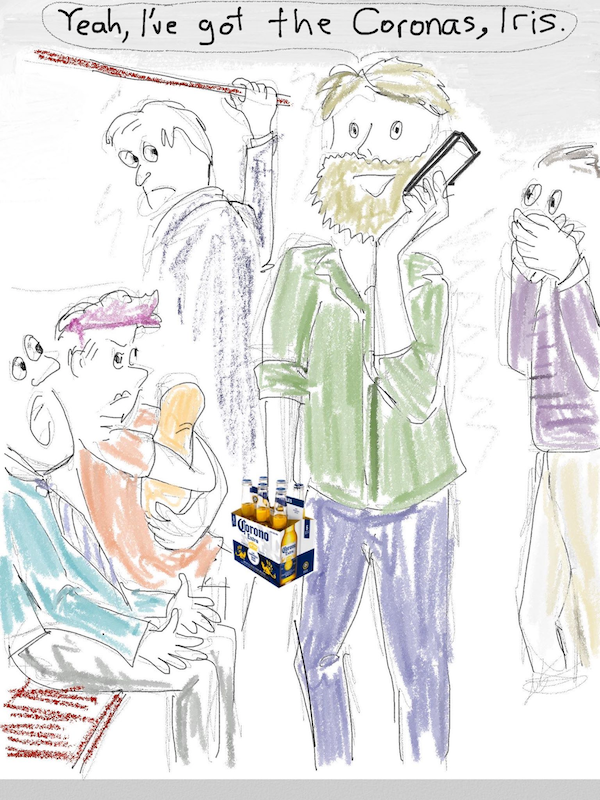 ---
"Soft landing" – January, 2016
Update March 2020: This one from the initial crash in oil prices four years ago now seems suddenly relevant again to the Canadian economy.