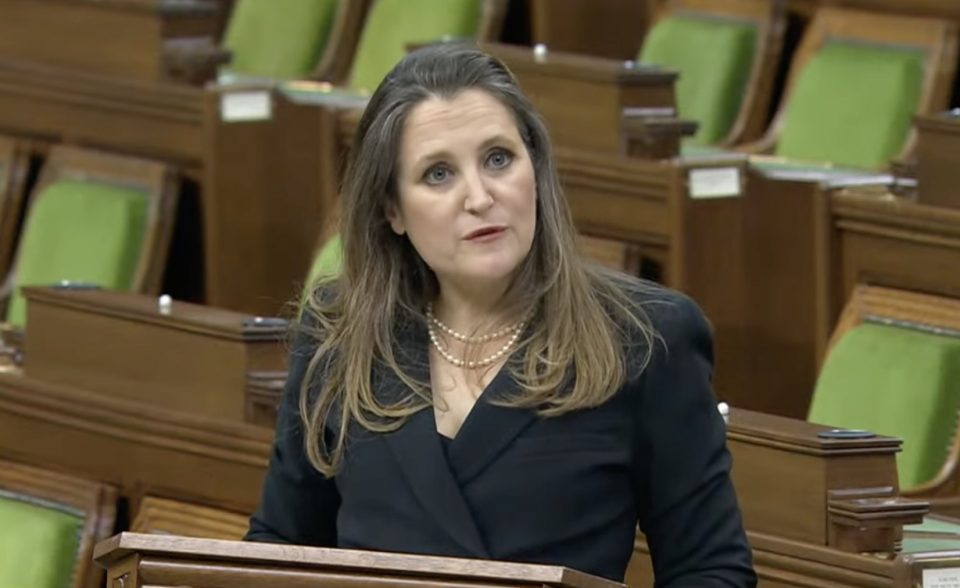 The federal Liberals have set an ambitious new target for Canada to reduce its greenhouse gas emissions as part of a sweeping set of big-ticket budget measures aimed at fighting climate change while giving Canada's pandemic-hit economy a green lift.
In her budget speech, Finance Minister Chrystia Freeland said Canada's new goal is to reduce emissions by 36 percent below 2005 levels by 2030, up from the 30 percent reduction target first set by the previous Conservative government.
But with U.S. President Joe Biden set to host a virtual climate summit of 40 world leaders later this week, where some believe he may announce a reduction target of 50 percent, it's not clear Canada's upgraded plan will be ambitious enough.