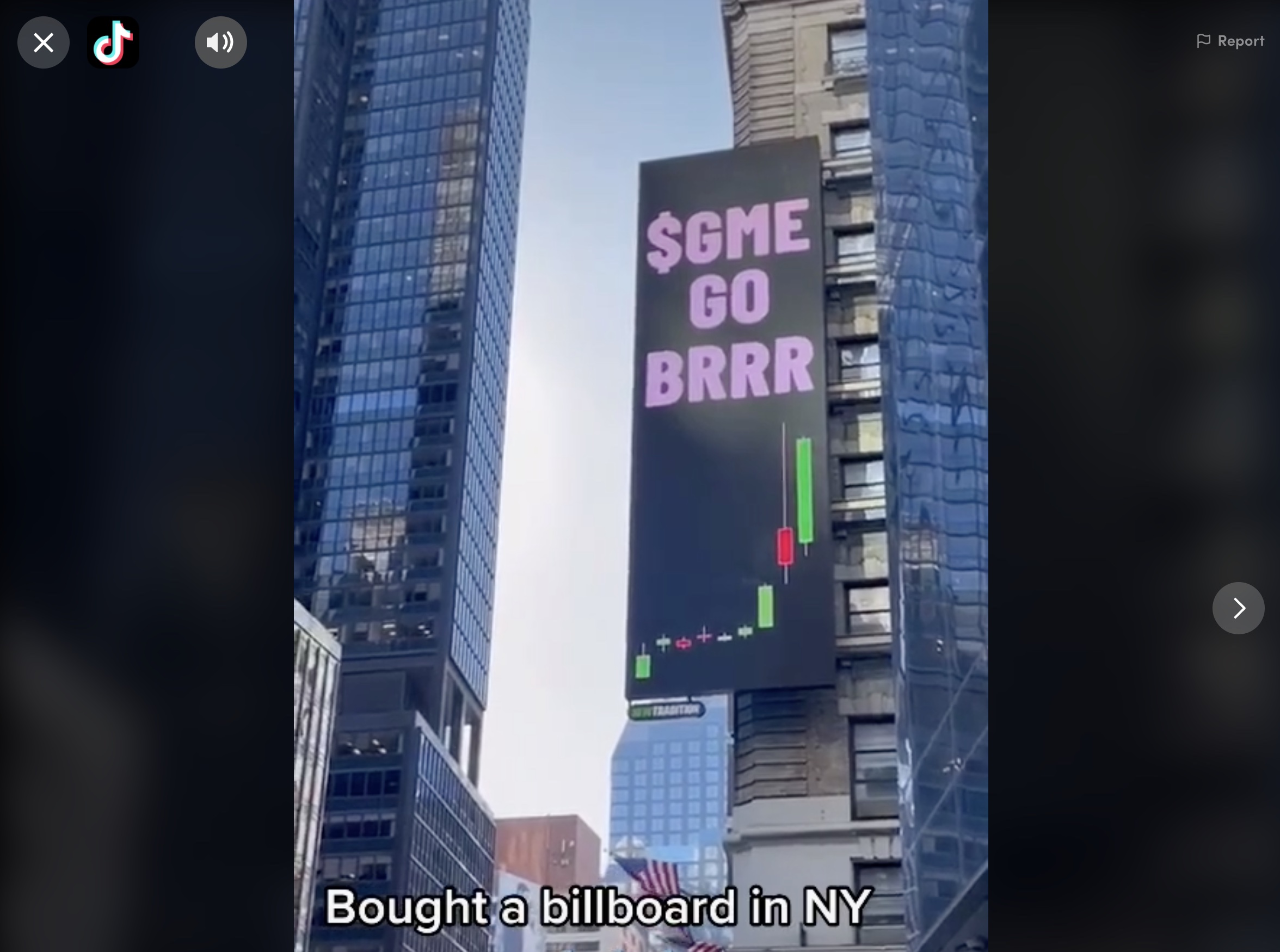 My first piece for The Logic looked at the meme stock frenzy and how was part of a phenomenon unsettling the financial world:
By the time a five-storey electronic billboard in New York City's Times Square began flaunting shares in the struggling video game retailer GameStop last Friday—"$GME GO BRRR," the giant letters blared out—the saga of the company's rocketing share price had come to reinforce whatever narrative one wished to apply to it.

There was the David versus Goliath telling, with a legion of small-time investors who populate Reddit punishing nefarious Wall Street hedge funds for trying to ruin the company. Or similarly, it was a manifestation of the populist anger that propelled the Occupy Wall Street movement in 2011. The moment ushered in a new bottom-up power dynamic in American capitalism made possible for the first time by the interconnectedness of social media, argued some, while others saw it as the ultimate swindle of gullible retail investors who would ultimately be left holding an empty bag.

Or maybe it was all just for the specu-lulz.